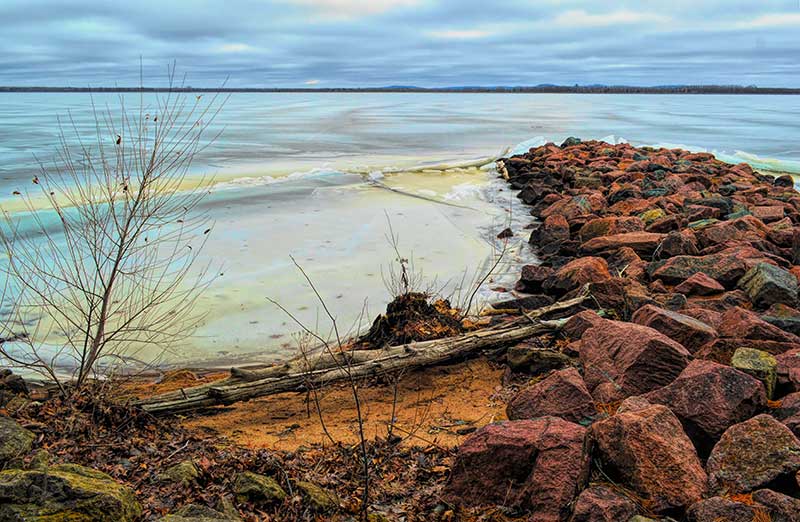 The river becomes lake-like which offers awesome towering rock formations, the Palisades, that have been eroded by wind and water. This signals the beginning of the Upper Dells. This section of the river can be extremely dangerous, especially at high water, but never should be used by inexperienced paddlers. Experienced paddlers are cautioned to only experience the paddle when the route is not being used by the tour boats or other motorized craft which oftentimes create hazardous wakes in the last 4 miles of this section.
For skilled paddlers it is advantageous to paddle both sides of the river. Much of the land is owned by the Department of Natural Resources which has been preserved to keep the natural beauty of the land.
If you planned your adventure to Wisconsin Dells you can take out at the public boat landing before you reach the bridge. This was your Upper Dells Adventure. If you planned your adventure to take out prior to the Dells we're certain this was and enjoyable, scenic and memorable experience as well.
After your exploration you may want to explore some of the famous landmarks in the Dells. Many of the landmarks can be accessed by side roads for a minimal fee. This is a very frugal alternative to purchasing more expensive alternatives.
In addition you're WELCOME to also enjoy the many area attractions in the Castle Rock Petenwell Lakes area. Have a Wonderful Wisconsin Experience!